Stromberg WW 2 bbl. carburetor + IECO manifold adapter.
Dick Griffin is credited with developing the Stromberg WW kit to increase boost (5psi) & power (34 HP @ 4000rpm) when compared to the (factory) restricted YH carb set up. See pg 85 in How to Hotrod Corvair Engines 1969
Adapter bolts directly to the turbo using the factory bolt pattern. Stromberg downdraft 2-bbl is as removed from running engine – recommend new gasket kit/rebuild to freshen it up. Extended throttle link and actuator arm that attaches to cross shaft are included - see last photo. There is no choke mechanism on this WW, just the choke plate.
$155 shipped conus. Please PM any questions or insights into the meaning of life.
Vintage photo: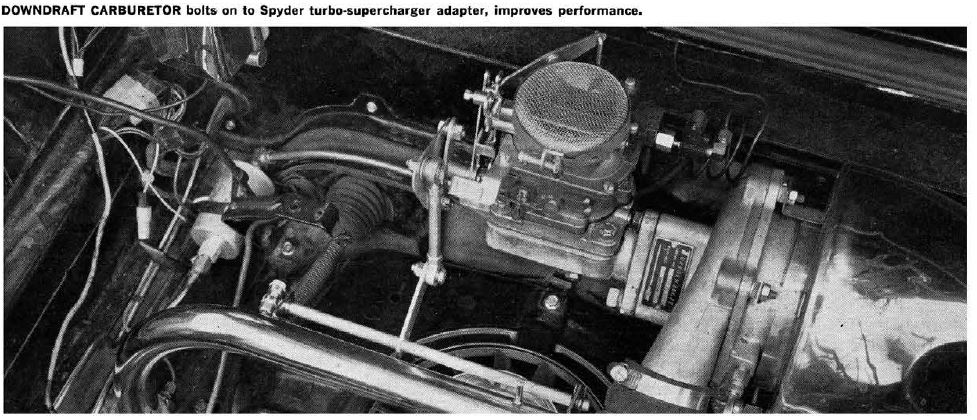 Parts offered.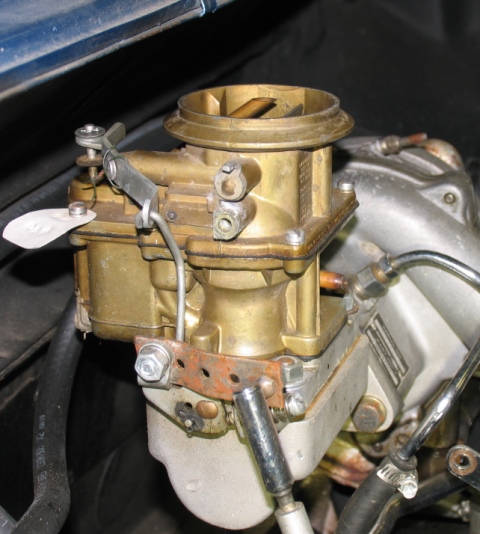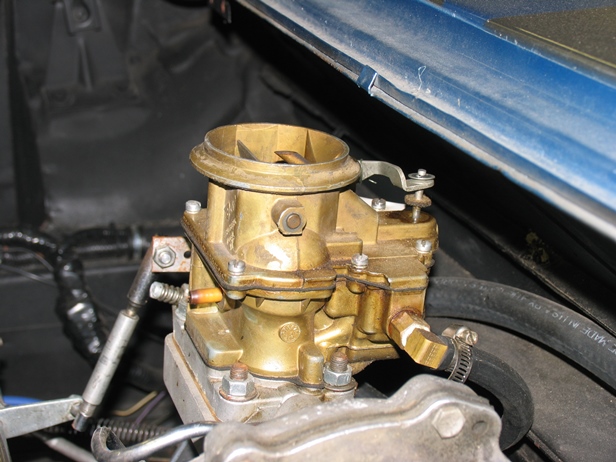 Ken
'62 Spyder Coupe
Florida
Edited 1 time(s). Last edit at 04/25/2018 07:25AM by MattNall.