Here is what I have for a reference. It indicates codes and also the paint gloss at different locations. I recall this info being hard to find back when I was searching for it...this is a universal GM reference printed by Ditzler. Ditzler was sold to PPG and from talking w/ my body guy and the paint store these paint codes have not cross-referenced to anything current for many years. So you basically have to guess and custom match with today's paints. Since your interior is black this won't be hard.
The left and right floor vents in the rocker panels are supposed to be painted a dark grey color. There is a thread on the forum discussing it...the closest color is a Mercedes interior trunk color called "Deep Dark Grey" in german of course. It is a satin finish. I actually have a spray can that I had mixed up...I can mail it to you if you want b/c it will for sure dry up long before I will ever need to use it again.
The rear heat vents under the rear seat are satin black. I actually bought an NOS set of them in original boxes. I ended up sandblasting and repainting them b/c the NOS paint was very poor quality...runs and drips in the paint, etc. I'd guess there was poor quality control on those back in the day.
Parking brake handle was satin black, as were the fresh air vents.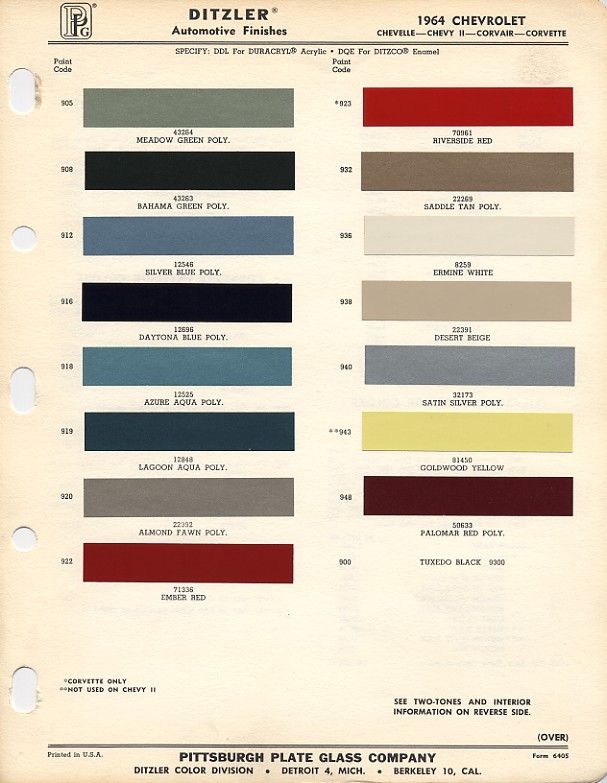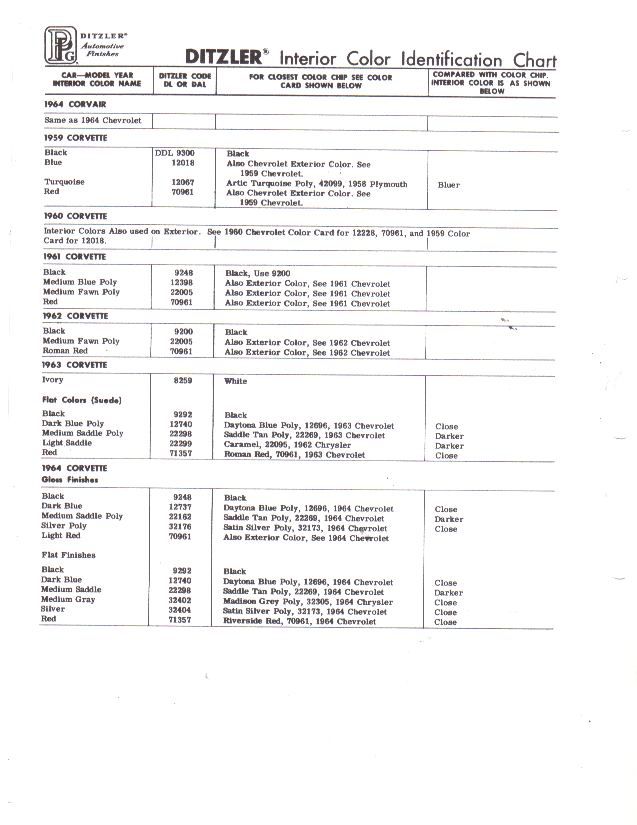 Nick
_______________________________________________________________________
1964 Monza Spyder Convertible #435 - Rotisserie restored - Check out my restoration thread here: [
corvaircenter.com
]
Recreational Mechanic/CORSA Member/COG Supporting Member/US Navy Veteran
Other fun car: Porsche 911 GT3
Boring daily drivers
Northern Colorado, USA
Edited 1 time(s). Last edit at 01/21/2018 07:33AM by Nickshu.