Aside from securing the battery properly, washing and polishing, some greasing and and oil change my biggest job is to fit some seat belts to the front bench seat.
I've had a look but clearly my van is too early for factory fit mounting holes so I'm going to have to get creative. Feeling around underneath I can see it's basically impossible to get to the ideal location without removing the gas tank. Ideally I'd like to avoid doing this if I can and was interested to know how other people have installed front belts to their FC models.
Presently as I have no belts at all some simple lap belts would suffice. If I did go for a 3 point belt then I imagine I'd have much the same problem with mounting holes.
Open to all good suggestions, it'll keep my Mother happy knowing I have belts in the car.
Here's a pic of my van with the floor exposed.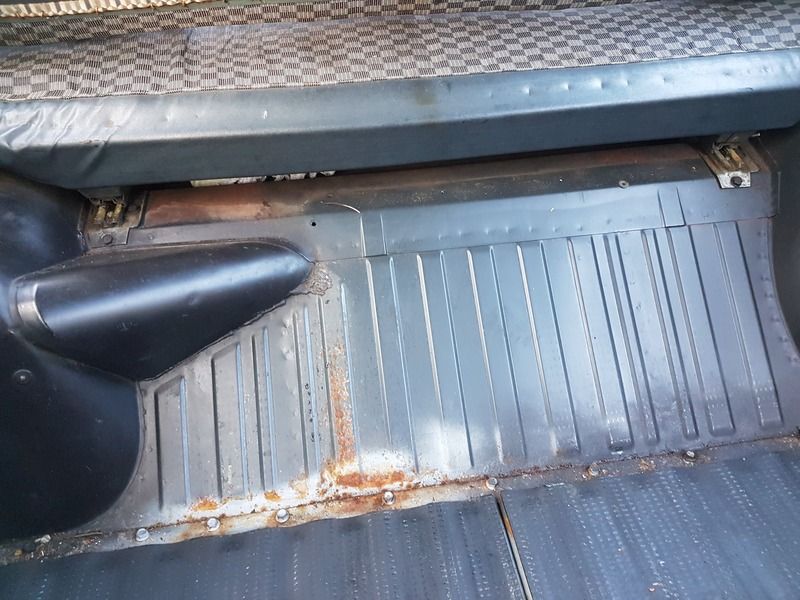 ---------------------------------------------------------------
Mark Gibson, Staffordshire, England
1961 Corvair Greenbrier
1980 Triumph Dolomite Sprint
2009 Mazda MX5
2015 BMW 1 Series