Quote
Richard, your car is amazing! Are you in Bolivia? Are there many Corvairs your way? I'm thinking not, which makes your car all the better!

Yep, Bolivia. I have friends who remember seeing others once upon a time. a 66 was advertised on FB but he never answered my message. I once talked to a guy who had been working with friends to assemble one out of 3 or 4, but they gave up. Never gave me the contact.
A customer of mine in Cochabamba told me he has a friend with en EM, promised pictures, but that was months ago.
Restoration in Bolivia
Richard's Mini Pickup
Richard's Corvair
Richard's Renault Dauphine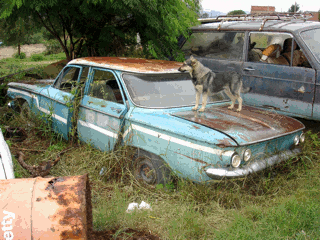 Selection of the Right Motor Oil for the Corvair
Selection of the right transmission oil for the corvair
How to polish and restore stainless and aluminum trim