Corvair Center Forum : Corvair Center Phorum
Corvair Center
Re: Corvair Help Map - Volunteers Needed
Date: January 11, 2020 05:29AM
PM sent.
Allen and Stacy, Golden Valley,AZ
Facebook: [
www.facebook.com
]
[
www.facebook.com
]
'61 Lakewood
'65 Corsa turbo convertible (former)
'64 Spyder convertible (former)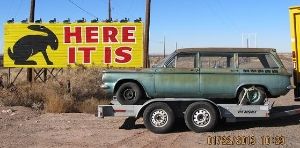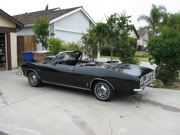 "I love the smell of oil smoke in the morning."
Re: Corvair Help Map - Volunteers Needed
Date: January 11, 2020 08:19PM
Hi Mark. My name is Mike Worrell, I live in Chariton Iowa witch is 55 miles south of Des Moines Iowa. My E-mail address is
mikeworrell99@yahoo.com
My name is Mike Worrell living in southern Iowa my vairs are a 64 2dr convertible monza 900 with 110 motor 4 speed light yellow with blk interior. Then a few months ago I got a 65 2 Dr convertible monza 900 with 110 motor 4 speed
Also light yellow with blk interior. Not sure what gear ratio as of now I'll have a look and up date. I really like them both but really liking the 65. They really made a lot of changes in a 1 year difference ????
Re: Corvair Help Map - Volunteers Needed
Date: January 11, 2020 09:27PM
Mark, the 1965 Corvair was about three years in the making. GM in 1962 realized how much people liked their Spider version, and were all set to redesign an beef up the car. It was so anticipated in fact, that the Ford Mustang was released in the spring instead of the fall in order to get ahead of it. Nevertheless, there was a lot of coverage of the new Corvair in car magazines of the time. Even more than the Mustang was getting! Of course advertising dollars mean something and the Mustang went on to sell 5 million units in the first year. Before they switched to the Camaro, GM was really into the Corvair with a lot of innovations. It's fun to think of what might have been if they kept going.

We have a garage here in Porterville, California: Ray Ray's Auto Repair. (559) 310-0309. Ask for Dave. He races classic Camaros and used to build Corvair dune buggies in the 70s. I know they won't mind going on the map.

____________________________________________

Eric C. Player, Porterville, CA, USA (Seriously! It's the USA out here!)
MEMBER: CORSA National, Central Coast CORSA, South Coast CORSA, Vintage CORSA, Sfba CORSA, and the San Joaquin Valley Corvair Club.
THEN:
1965 Monza 110, Canary Yellow
1965 Corsa 180 Turbo, Red
1966 Monza 110, Purple
1967 Monza 140, Red
1966 500 110, Black; nicknamed "Shadow"
1965 Monza 110, Camaro Yellow; nicknamed "Silver"
NOW:
1966 Corsa 180 Turbo, Blue; nicknamed "Bluvair"

"He cautioned me not to take notes. It would not have helped if I had, as he would start a paragraph with, 'It is therefore obvious. . .'
and go on from there to matters which may have been obvious to him and God but to no one else."
-- Robert A. Heinlein, character of Daniel B. Davis, 'The Door Into Summer.'
Re: Corvair Help Map - Volunteers Needed
Date: January 12, 2020 08:26AM
Darrin,

While what you say is true, it is also true that, according to studies, the younger generation's biggest complaint is that they are lacking the social skills that they see in the older generation, and they are clueless as to how to get them. It boils down to one simple factor, that 85% of our communications are non-verbal. Just look at the rates of miscommunications and misunderstandings that each of the methods of communicating with one another can have. The farther away from face-to-face one gets, the greater the chance of losing the message. And one has to look no farther than lists like these, where all we do is type our thoughts back and forth to one another.

The answer is to simply get back to basics by joining a group who meet face-to-face with one another. That more than any other method is where one learns how to interact with other human beings. And that is something that is in short supply by keeping your nose in an Iphone. You may think you are "socializing" on the net, but really, how much are you?

Be a joiner, and you'll find that the proof is in the pudding, as the old saying goes. I base my statements on personal experience, and other people's observations (that I have seen stated in many such research results) seem to back me up.

-Mark
Sorry, only registered users may post in this forum.