I missed the Vairs entirely, darn!
Nice Olds 442 and W30 brought some good money $130k+.
MoPars and winged cars did well and even some reasonable mid year Vettes.
A non-customized relatively plain looking Mustang fastback with 289 but supposedly 1 of 1(?) special paint color and interior, green and parchment combination, for $160,000, stupid money, but I don't like Stangs.
I will have to go back thru the sales results.
Jimc
1965 Corsa Coupe, two owner history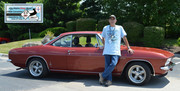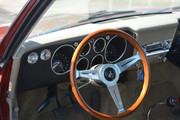 HACOA Member
CORSA 2017 Concours Senior Gold Award
AACA 2015 Award