Old episode of Motortrend's,
Junkyard Empire
Season One Episode 6, a white early model Corvair vert receives some work.
Andy Cohen, owner of an auto junkyard and used car dealership, Damascus Motors, in Damacus Maryland performs minor work (muffler and speedo repair), on a EM Corvair vert owned by "Farmer John", a local petting zoo owner.
The EM Corvair was in very good condition body and interior and car was driven by Andy in a local parade and
it didn't catch fire
! as in past Farmer Insurance tv ad.
Jimc
1965 Corsa Coupe, two owner history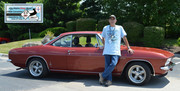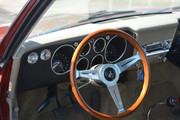 HACOA Member
CORSA 2017 Concours Senior Gold Award
AACA 2015 Award