1962-66 Factory Corvair Turbo Mount, with a used gasket and stainless nuts.
Great threads on studs.
$40.00 plus shipping. I will ship to 48 lower States.
Jimc
1965 Corsa Coupe, two owner history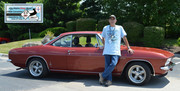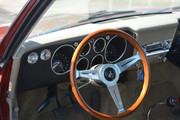 HACOA Member
CORSA 2017 Concours Senior Gold Award
AACA 2015 Award
Edited 1 time(s). Last edit at 02/19/2021 08:42AM by MattNall.