Okay, been a while since I've last posted here with an update... I have a few updates along with a few more questions. I ended up taking the 'Vair on a road trip to VT. Thankfully, she made the almost 1,000 mile round trip successfully.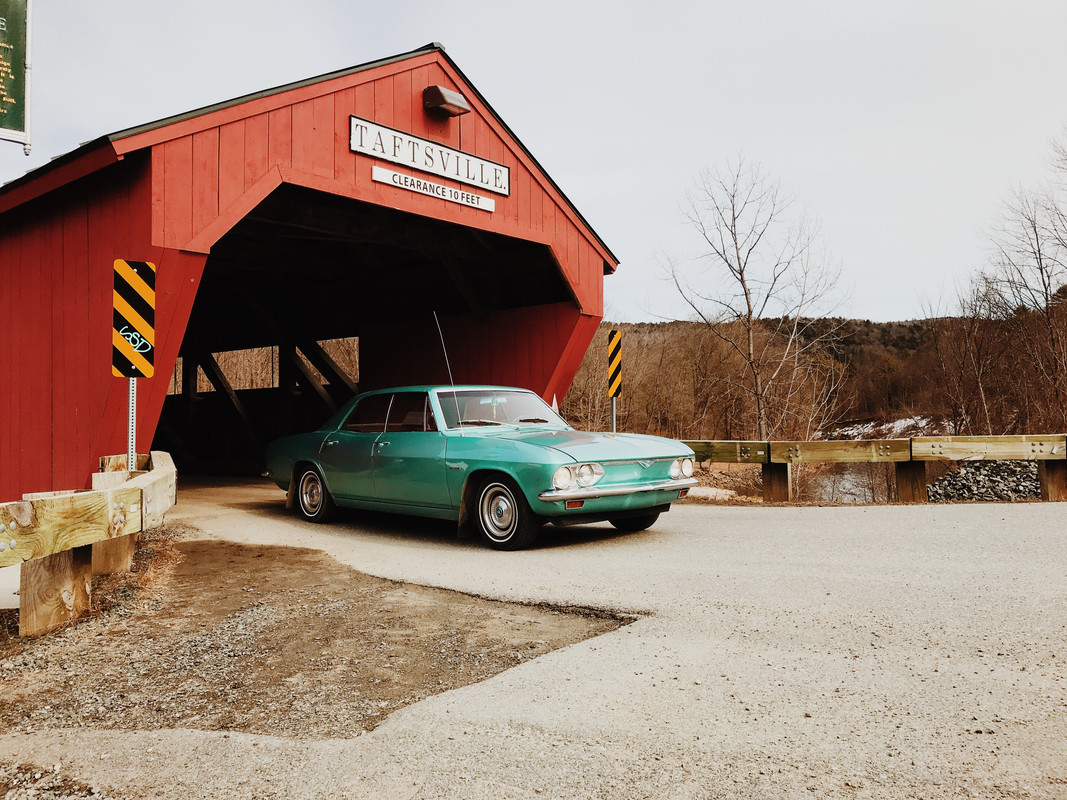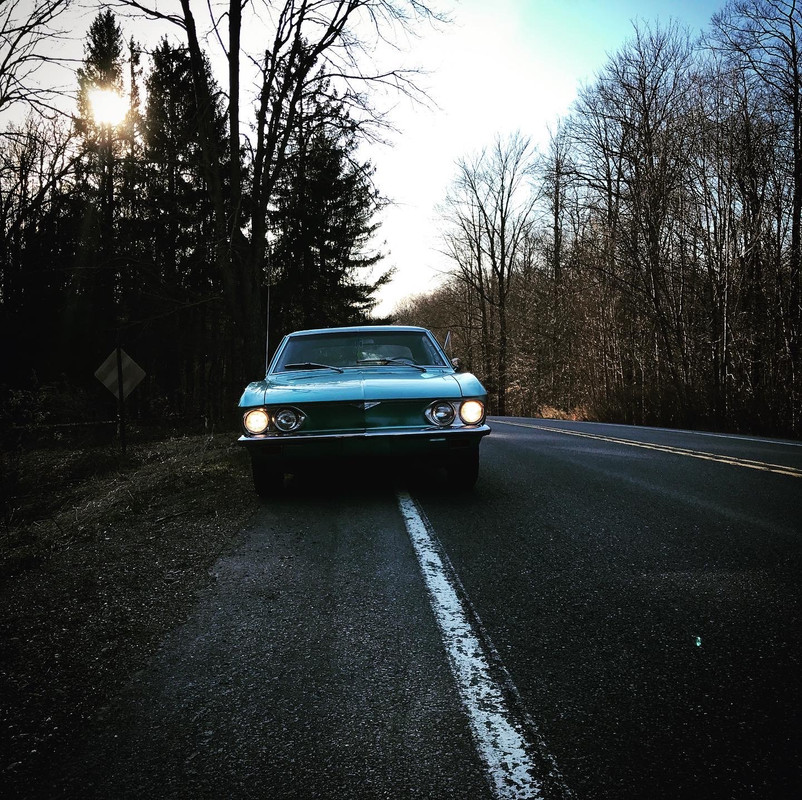 Okay, now the updates:
1. She ran beautifully pretty much the entire way to VT, aside from a flat spot developing in the accelerator pedal on the way up there that's remained since...
2. The thing I foolishly had thought was an exhaust return turned out to be part of the PCV system, as Joelsplace pointed out. I pulled it apart for a cleaning, and the orifice that sends a portion of the PCV fumes into the balancing tube was completely clogged up. Cleaned that out and she's running a tad nicer. A
lot
less fumes coming out of the vent in the air filter now.
3. A buddy and I pulled both carbs this past week. Those float bowls had a decent amount of crap in them. We cleaned them out with carb cleaner, replaced the jets, replaced the accelerator pumps, as well as the gaskets. So far, the intermittent power issue has not returned. However, even with the new pumps, the flat spot has remained, albeit it's a much smaller one than before the rebuild. Any ideas?
4. I don't have a proper synchronizing gauge yet, so we tuned the carbs as well as we could until one comes in the mail (maybe the reason for the flat spot?). When it does, I'd like to do a full tuneup. Any spark plug recommendations? It's a '66 Corvair 500 baseline model with the two speed powerglide.
Thanks again for all of the help! I'm really enjoying my Corvair; by far one of the best purchases I've ever made. She's truly a joy to drive!