What do you mean by r0ad race, by an official sanctioned organization or a club track day?
Join SCCA, your vair, unless a Stinger will likely be in a sedan class, IIRC.
If you search SCCA.com you will see the tracks where they have their events.
You just missed the an August 2019 track day for air cooled cars in NE hosted by Shades Classics Corvairs
[
www.shadesclassiccars.com
]
If you SEARCH many tracks will have an open club track day.
Two many variables to answer your question.
Just my two cents.
Jimc
1965 Corsa Coupe, two owner history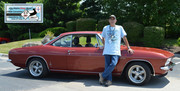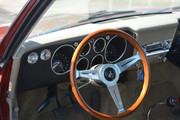 HACOA Member
CORSA 2017 Concours Senior Gold Award
AACA 2015 Award