You should remove the compressor, and measure the amount of oil in it, then replace the oil with fresh oil following the instructions in the factory service manual. Then draw a vacuum on the system, and once it stabilizes, close your gauges, and wait to see if it looses vacuum. If all is tight under vacuum, then pressurize with nitrogen to 150 PSI, and close the gauges, and wait 12 - 24 hours to see if it holds pressure. If it does, then blow off the nitrogen, and replace the drier, and pull another vacuum for 24 hours, and charge with a 5# of refrigerant on the low side. At a certain point, it will not accept any more refrigerant, and you will have to put the balance in by the compressor sucking it through the low side. You will need at least 6 12 once cans to get 72 ounces into the system. It will be fine if you are 8 ounces short of refrigerant. If you are going to be using a 30 pound cylinder, you should use a scale to measure how much you are putting in. Don't overcharge the system.
If when you have half of the charge into the system, you have no cooling inside, then that will indicate that the expansion valve isn't working, so it will need to be replaced. Keep in mind that refrigeration work requires extreme cleanliness, and safety precautions, such as safety glasses, and protective measures when disconnecting the high pressure hose.
When I vacuum a system, I use both gauges and a digital meter to determine how low the vacuum is. When doing a vacuum on a system, I have a tool that removes the shrader valve cores and allows for hook up to the gauges. You want to remove all restrictions when vacuuming a system. I try for a 50 micron reading, which is considered "perfect", but sometimes that is difficult to achieve on an older system.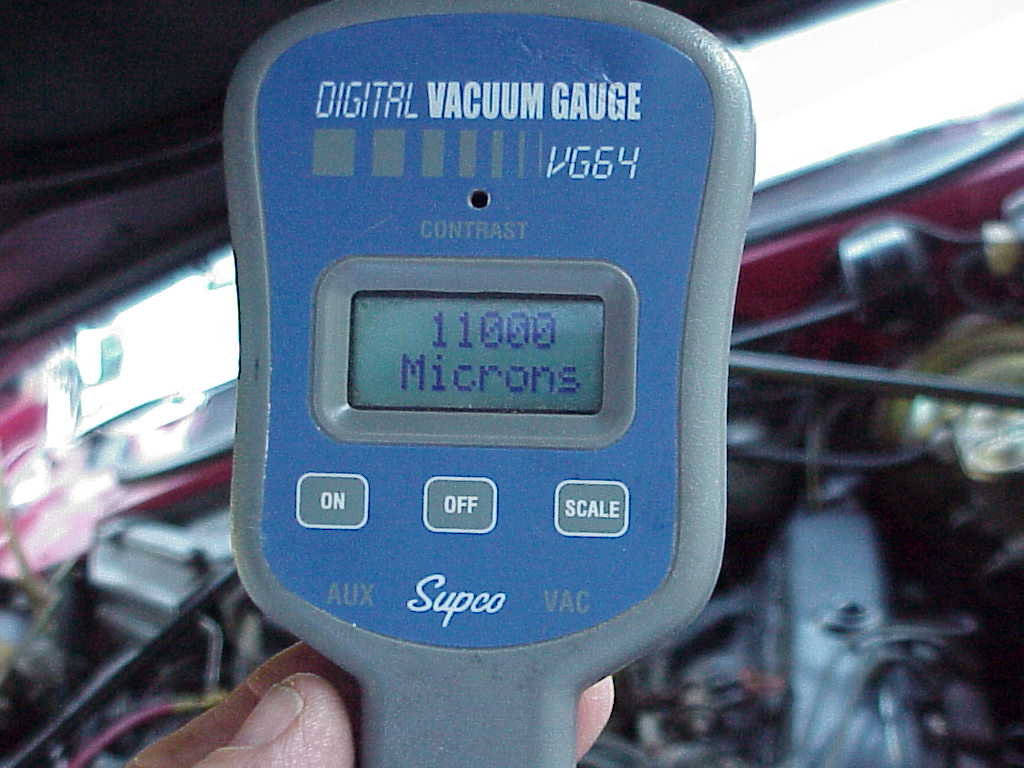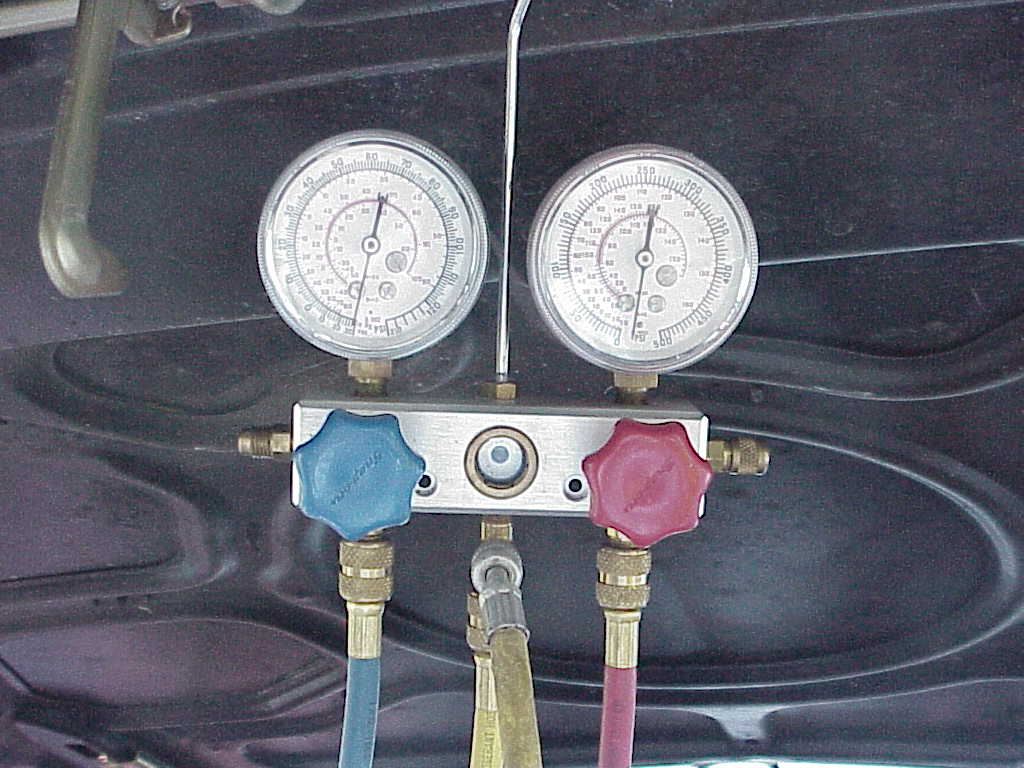 If you need additional help, don't hesitate to reach out to me by PM. I have done more A/C work for many years, and done properly, it will work well. Taking short cuts or not doing it correctly will result in damage. Low oil in the system or moisture will do a lot of damage over time
---------------------------------------------------------------------------------------------------------------
Woodstock CT... Located on the Connecticut / Massachusetts border, approximately 6 miles from the center of Southbridge MA. About 45 minutes from Hartford CT. 1 1/2 hours West of Boston MA. Woodstock CT to Los Angeles CA 2,937.1 miles. 1 Mile as the crow flies to Big Bird's nest.